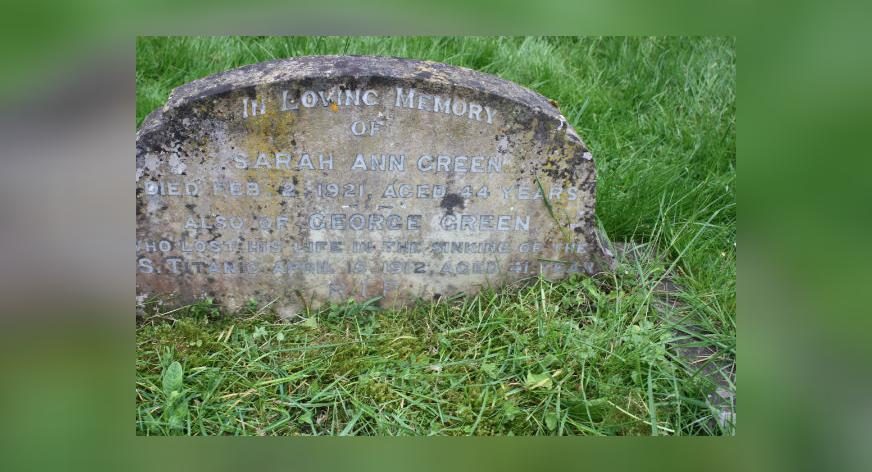 MyHeritage: A 'titanic' family discovery
by Schelly ·
May 31, 2012
Our post on the 100th anniversary of the Titanic's sinking produced a breakthrough for a South African member of MyHeritage.
Christopher Brian Jennings (known as Brian), 44, of Johannesburg, South Africa became interested in family history as his elders aged. He realized that their wealth of information would disappear if he did not document the family.
Brian lives with his wife Adri, 44, and children Natasha, 19, and Michael, 15.  He is an insurance industry director.
Writes Brian:
On my father's side, there were so many missing links and unknowns primarily caused by the sinking of the Titanic. I want to be able to give my children a bound copy of our family tree so that one day they can continue when and if they become interested.
Brian has been able to trace his family to the 1500s, and says it has been an incredible journey, as he discovers how people lived and how hard they had to persevere to live better lives.
With the 100th anniversary of the Titanic's sinking, a sequence of events put the family in touch with previously unknown relatives.
He had a story about his great-grandfather George who died on the Titanic, and posted it on the MyHeritage Blog.
What happened then was rather amazing:
A few days later, a request was posted by another reader, Elizabeth, who requested that I contact her. She was researching her town's history and had come across a headstone referencing my great-grandfather, George Henry Green. She provided facts and details about George's parents, siblings and other family, as well as two newspaper articles from Surrey Today.
One article was about George, the other about his family. What an incredible discovery!
The reader was Elizabeth Hazeldine, who works in the history field, but created her own project to compile a written record of her town, its people and large estates. She came across Brian's ancestor George while working on that project. George and Sarah Ann's headstone is in the cemetery off St. Mary Church, in the village of Fawley, just outside Henley-on-Thames, Oxon, in Buckinghamshire county (UK).
For months, Brian had been searching for George's living relatives and Elizabeth proved the key to breaking through his personal brick wall. He contacted the newspaper's editor who forwarded contact details for family members.
Without MyHeritage, I am sure I would still be searching.
Brian joined MyHeritage in mid-2011. The first thing he did to build the family tree was to research genealogy websites to make sure he was using the best software. He also wanted a website which would open doors to finding more information.
What I like about MyHeritage is that the website is user-friendly, in addition to constantly searching for matches for your family members. This dramatically reduces research hours.
His entire family has been supportive and has contributed information and facts to build the family tree.
Today, Brian's tree has 481 people in 143 families. He's has been able to track back 12 generations – all directly related.
Much of the success that I have had is due to Smart Matches. I have discovered family in the UK, USA, Australia, South Africa and the Netherlands.
Brian's tips for those who are beginning their research or trying to find a particular relative:
Never give up. If you stand on the outside looking in, it's not going to happen. Get involved and be passionate about your roots. You will be amazed at what you will learn.
MyHeritage thanks Brian for sharing his story, and salutes Elizabeth Hazeldine for her project documenting her town, its history and its people.
What have you discovered about your family? How did you find what you needed? Do you have research tips to share?
We invite readers to share their experiences in the comments below.