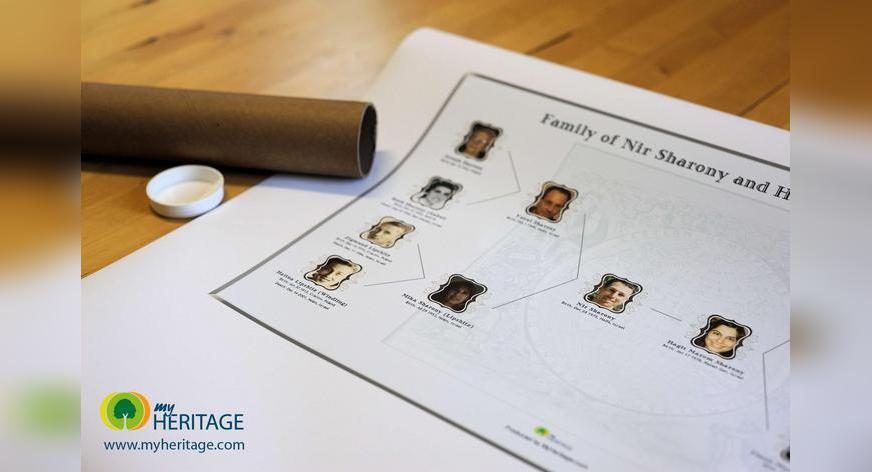 Create a Beautiful Family Tree Chart Online & Print it as a Poster
by admin ·
November 18, 2010
We're very excited to unveil our new range of stylish online family tree charts and features – check them out in the 'Charts and Books' section on your family site!  Create a beautiful family tree chart in only a few clicks and share it with family and friends for free. We've also launched a new professional poster printing service – an ideal gift for the upcoming holidays.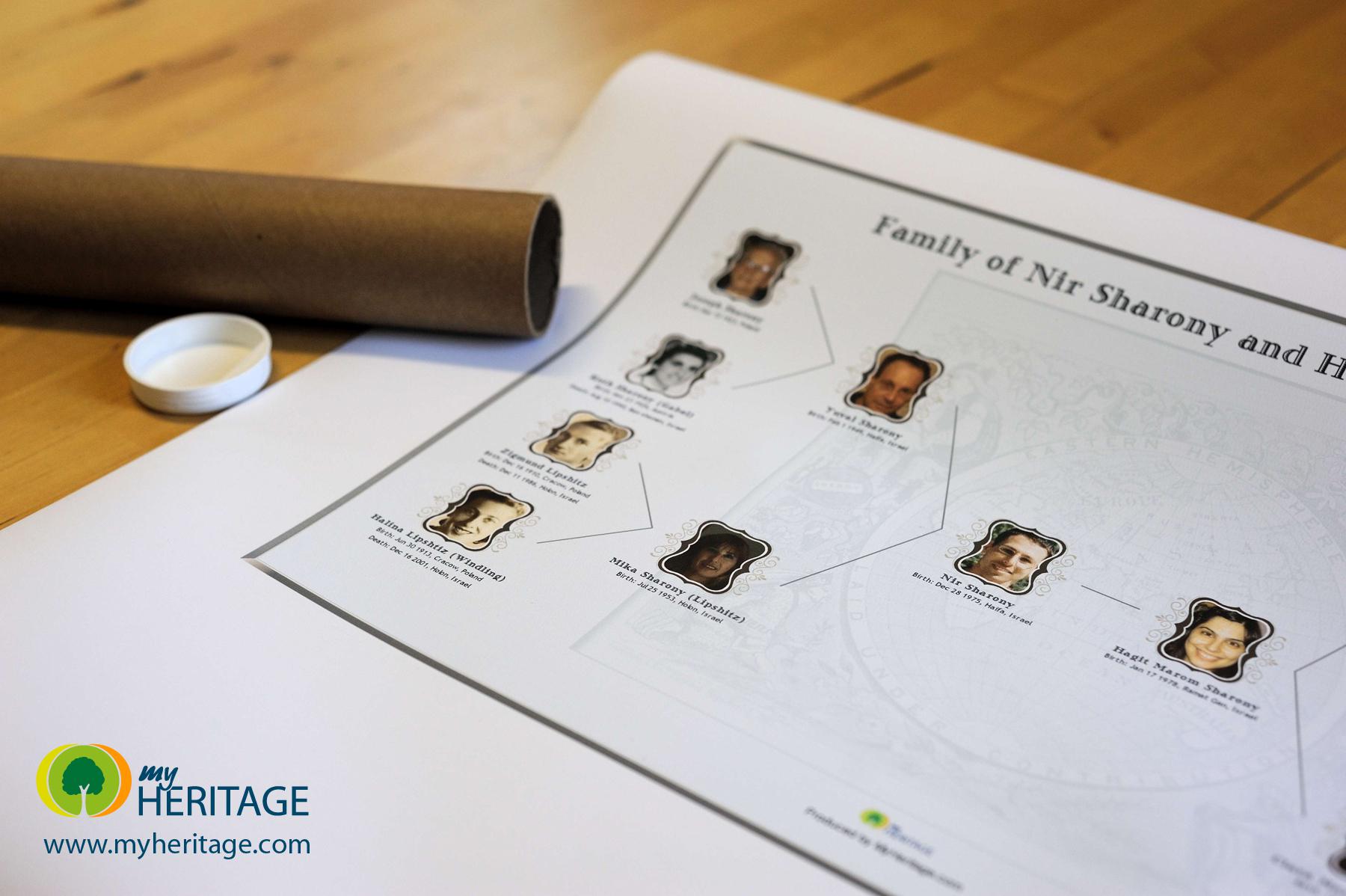 New features include:
New Chart Types and Styles – More chart formats are now available, such as the Bowtie and Hourglass formats. You can choose from 18 enticing chart styles that will beautifully present your family tree. Or personalize your chart by handpicking from the many background images, fonts, color schemes, photo frames, border decorations and titles available. Further customize your chart by selecting the information to be displayed such as names, birthdates, wedding anniversaries, personal photos, notes, and other biographical data. Save as a PDF document and share with family and friends via email.
Professional Poster Printing Option – Order a poster of your family tree and with international shipping, have your chart delivered anywhere in the world. Prints can be ordered in a variety of paper types (including standard paper, matt photo, glossy photo, vinyl and canvas), in almost any size and with optional lamination.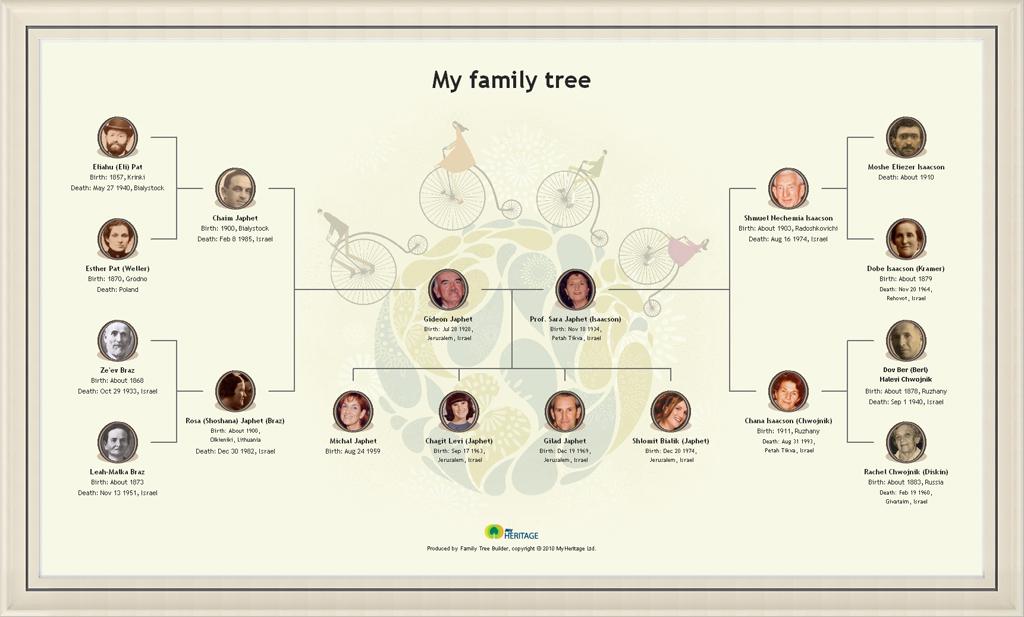 With our new chart features, designing and printing your family tree chart is easy, simply choose from one of the stunning family tree chart designs now on MyHeritage.com.
Check out our new features and start personalizing your family tree chart today! All the styles, formats and unlimited chart generation is free, so you are more than welcome to create as many charts as you need.
Stay tuned for a follow-up blog post (now available here) on how to create and customize your own stunning chart.
PS.  Click here to read our news announcement on the new charts and posters.