MyHeritage: Michael O'Toole's genea-journey
by Schelly ·
August 15, 2012
Our genealogical journeys begin in varied ways.
MyHeritage member Michael O'Toole's interest began with a box of family photos and pages torn from a family Bible.
Michael, 59, was born in New Zealand and lives today in Sydney, Australia, with his partner Dianne and daughter Grace; his mother, Enid, and sister, Susan, live in Queensland, Australia.
Active in the apparel and textile industry for most of his life, including Levi Strauss New Zealand, he's had his own product development and importing businesses.
In addition to family history, his wide-ranging interests include rugby, motorcycle racing, cricket and big game fishing. He enjoys international travel and is looking forward to a UK trip to visit his ancestors' towns and villages in Nottingham and Leistershire.
Michael wanted to trace the history of his New Zealand O'Tooles.
I had very little knowledge of them. My step-grandmother- just before she died about 10 years ago – sent me a box of photos and family pages torn from a bible, so I had something to start from.
He began by Googling "O'Toole, Invercargill New Zealand."
[I] saw a blog post looking for info on my great-great-grandfather. I contacted the writer – Kathy Scott – a second cousin once removed and a MyHeritage member. Neither of us knew the other existed.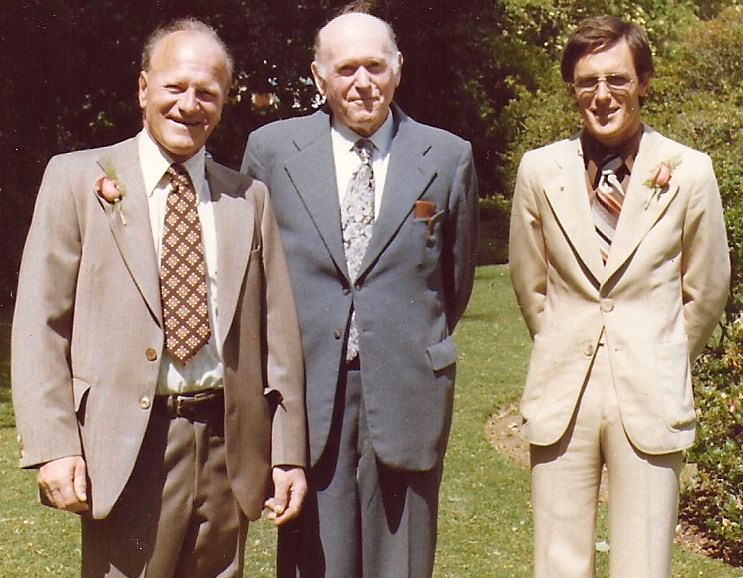 Michael joined MyHeritage in March 2012, and made several valuable contacts. His assumption that the family came from Ireland was incorrect. With Kathy's help, he realized they came from Hackney, London.
I am going to New Zealand next week to meet the contacts I made to verify and share our information
While on a business trip to London, in July 2011, he stayed at the Hoxton Hotel.
After joining MyHeritage and tracing an ancestral family in London, I learned that the family lived quite close to the hotel. I had even walked by the church where they were christened. It's a small world. I wished I had known before my trip!
Michael realized that he must make time to research the family history.
I found MyHeritage to be very user friendly, logical and easy to build information. The amount of information I have been able to collate in four months is phenomenal, with the help of other members and Smart Matches.
His mother, Enid, has been very helpful in verifying snippets of information, and his sister, Susan, has also joined the family site.
Distant previously unknown family members have joined. We have about eight family members in contact via email, and I suspect that could grow.
His tree numbers some 184 people, most of whom live in New Zealand with a few in Australia. The majority were previously unknown.
I have made contact with five MyHeritage site owners and we are in regular contact. I also visited Kathy, whose original blog post I read. I'm going to New Zealand next week to meet three other related MyHeritage site owners
Michael has since visited Auckland, New Zealand and met with several of the family relatives whom he didn't know existed or met and only through MyHeritage.
It was a real pleasure to meet them.
He realized that there were so many New Zealand O'Toole descendants and relatives and that finding not-so-distant unknown relations is also interesting.
I also learned that the first O'Toole immigrant to New Zealand, Christopher Francis De Salis O'Toole was in fact British, not Irish!!
He shared some tips for those just beginning their journeys:
Just get into it! It's actually great fun, with lots of surprises along the way.
Did you enjoy his story? Do you have a story about your own genea-journey you'd like to share? Let us know in the comments below.