 Competition: I love my family because…..
by Aaron ·
May 14, 2012
· Family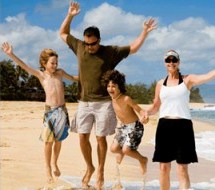 I love my family because….. How would you finish this sentence?
Following the success of our competition "I love genealogy because" last August, we're giving you another chance to win a free one-year PremiumPlus subscription to www.MyHeritage.com!
There are many reasons why we love family, but we want to know yours. Complete the sentence – "I love my family because…" in the comments below or on our Facebook Page between now and May 20 and our favorite comment will win the subscription . The winner will be notified on May 21.
We're running this in advance of International Day of Families which takes place tomorrow, May 15.
We look forward to your comments!