Whitney Houston: An inherited gift
by Ania ·
February 12, 2012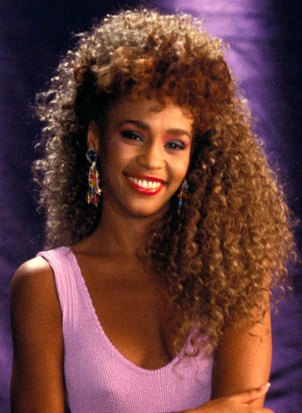 Yesterday, the world was shocked by the sad news that Whitney Houston – with her amazing, touching voice – had died.
She was one of my favorite singers.
As a tribute, I wanted to explore her family history. It was exciting to learn that she had inherited a family gift in her voice. Her ancestry included African, Dutch and Native American roots.
Houston's mother was Grammy Award–winning American soul and gospel singer Cissy Houston. Her successful career included backup for Elvis Presley, Mahalia Jackson, Wishbone Ash and Aretha Franklin – she is now a solo artist. One of Cissy's great-great-grandfathers was Dutch.
Cissy's father Nitcholas Drinkard was born to Susan Bell Drinkard (maiden name Fuller; born 1876), who was part Dutch and part African-American. Nitcholas's father was Native American John Drinkard, Jr. (b. 1870).His ancestors included a family of African-American landowners in Blakely, Georgia, where three of Cissy's siblings were born.
The Drinkards owned a large tract of farmland when it was unusual for blacks to own large portions of land. The property gradually decreased as small portions were sold, over time, to resolve a close relative's legal troubles.
As a child, Cissy Houston joined sister Anne and brothers Larry and Nicky in the gospel singing group – the Drinkard Four – in 1938. Her sister, Lee (mother of singers Dee Dee and Dionne Warwick), later joined the group – renamed The Drinkard Singers –  along with Ann Moss and Marie Epps. Houston and the Drinkard Singers regularly performed at New Hope Baptist Church and later recorded a live album for RCA called A Joyful Noise.
Whitney grow up surrounded by stars; Queen of Soul Aretha Franklin was her godmother. The family voice was also inherited by her cousin, American singer, actress and TV show Dionne Warwick.
View Whitney's family history entering here.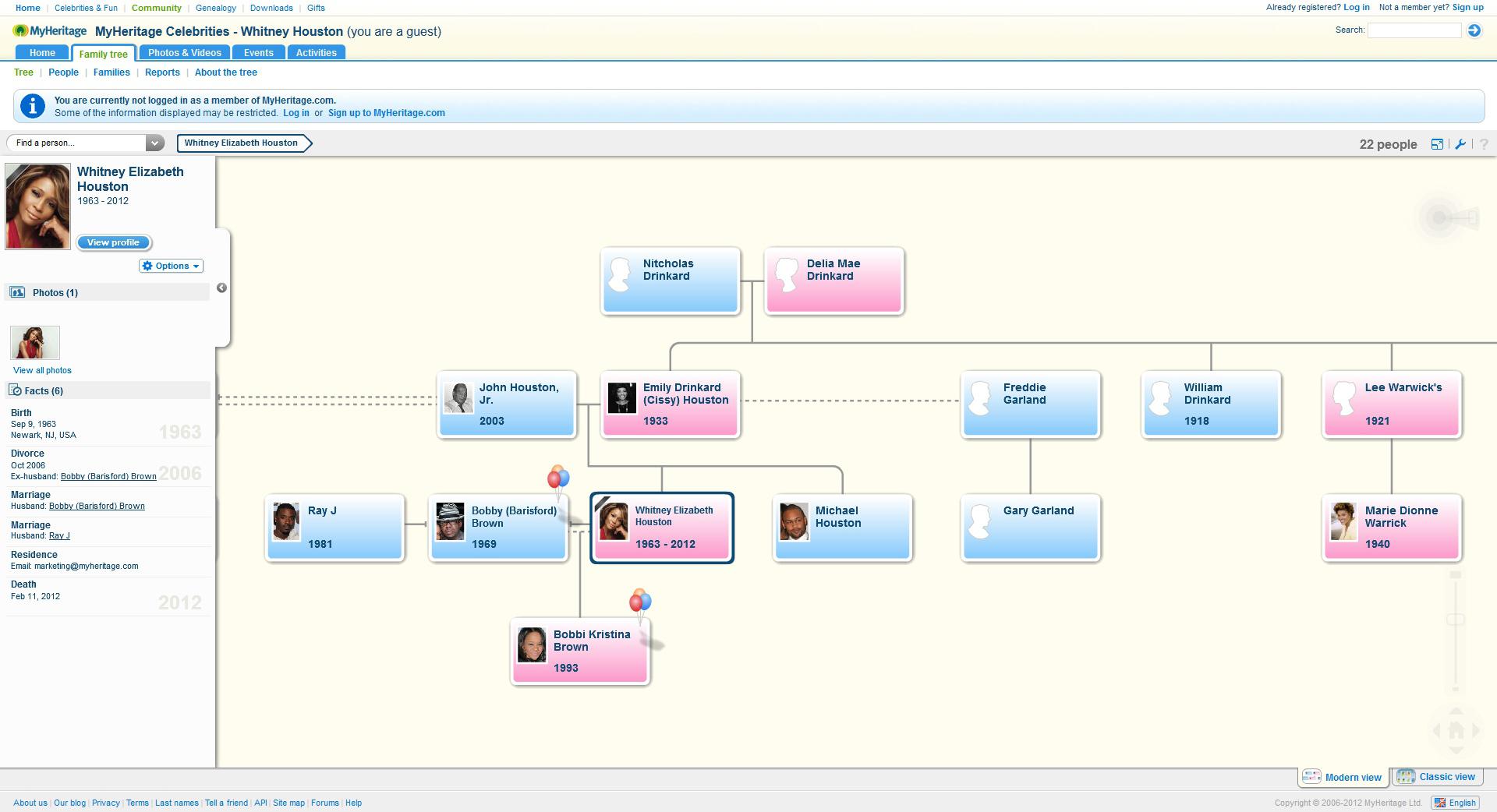 Source: wikipedia