Valentine's Day is one of the most widely-celebrated days in America. Walk into a restaurant for dinner without making a reservation, and you'll realize just how popular it is. Valentine's Day cards are the most popular way in which Americans express affection to their sweethearts, so let's take a look at how Valentine's cards have changed over the years.
Giving cards has always been a popular way to celebrate Valentine's Day in America. Today, 188 million cards are exchanged every year - an amazing amount, considering that there are 300 million people living in the US. Early American cards could be simple love letters or very elaborate works of art that could include decorations such as flowers, berries, and sea shells. Some were designed to be hung on a cord or lace, so that they created a three dimensional picture. Today, cards run the gambit from traditional paper cards to elaborately decorated cards, e-cards, and romantic IOUs.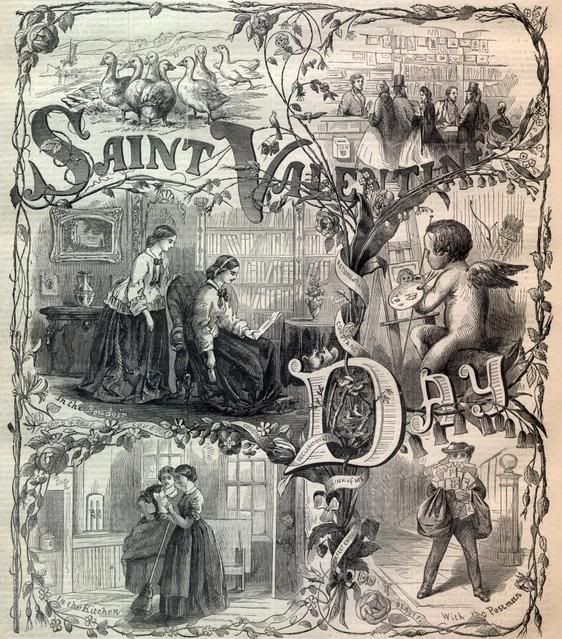 Valentine's cards also reflect the sentiments of the day. During the Civil War, many cards had political and patriotic messages and imagery. Love letters between soldiers and their sweethearts have become collectors items and family heirlooms, and remind us that love and romance is present in even the most gruesome circumstances.
But not all Valentine's cards were romantic and loving. Some people sent spiteful cards to ex-lovers or played practical jokes on people. Nowadays, this anti-Valentine's spirit has given rise to Singles Awareness Day, where single people get together and celebrate their freedom and independence.
While Valentine's day is traditionally associated with romance and lovers, it is also a time to remember other loved-ones, like your family, parents, and children. Valentine's Day is a day for reminding people that you love them and care about them, and that is just as important for families as it is for lovers.
Online shops allow people to easily send Valentine's Day gifts to their loved-ones. MyHeritage's UK shop allows you to send chocolates and cards to your family, and remember that you get 5% off any purchase until Valentine's Day! Just enter sendyourvalentine in the promo box to get your discount.
And look out for our US shop, it is on the way!
Search for your ancestors: